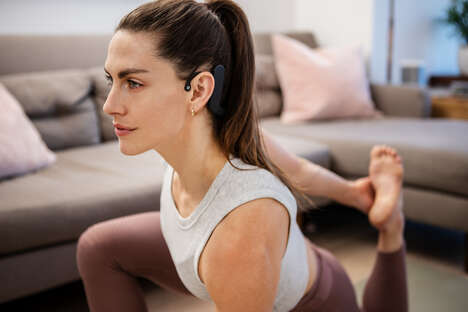 Wellness technology company Feelmore Labs recently unveiled its debut product, Cove, which takes the form of a wearable wellness device that's effective for reducing stress and enhancing sleep. The product is touted as a "breakthrough in neuroscience," as it sits behind the ears and silently delivers vibrations to help manage anxiety and increase a sense of calm.
Cove is backed by scientific studies that reveal that using the device in 20-minute increments helps to improve sleep and not only reduce stress but also increase the body's resilience to it. Thanks to its discreet design, Cove can be worn during the day and at night without getting in the way.
Cove is paired with a companion app that helps users check in on their data and progress over time.
Image Credit: Feelmore Labs