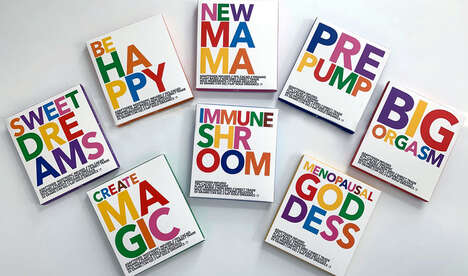 Eat Gold Organics makes vegan chocolates for adults that are infused with adaptogens to support the most basic needs. In all, there are eight products from the premium plant-based chocolate brand and they're packed with adaptogens and nootropics to support uplifted moods, immune health, hot flashes and better sleep.
Most of the bars are made with 70% cacao (Be Happy has more) and are enhanced with specific ingredients to support different states or conditions. At a time when the average adult wants to take a preventative approach to supporting their health, Immune Shroom provides a dose of all-organic reishi, chaga and cordyceps powder.
The brand also makes Menopausal Goddess as "the one for hot flashes" and New Mama to support the production of breast milk with ingredients like raspberry leaf, nettles and moringa.
Image Credit: Eat Gold Organics