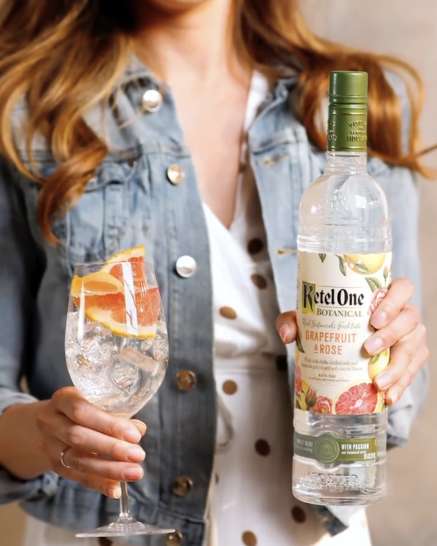 Starting May 6th, Ketel One Botanical is hosting a brand new Instagram Live series to connect like-minded viewers with one another through guided workouts led by trainer Katie Dunlop.
After each workout, the brand will feature a wellness-minded Q&A period, which will spotlight a different guest host each week. The session on May 13th will see Jaclyn Johnson, Founder of Create & Cultivate—a platform that helps women reach their career goals. Ketel One Botanical will also offer viewers a code so that they can purchase a bottle of its refreshing sugar-free vodka, which they can enjoy in a spritzer as they take part in the Q+As.
In support of charities such as the USBG, Ketel One Botanical and Diageo will donate $1 (up to $1 million) every time the hashtags #TipsFromHome and #DiageoDonation are used along with the @ketelonebotanical tag.
Image Credit: Instagram @KetelOneBotanical