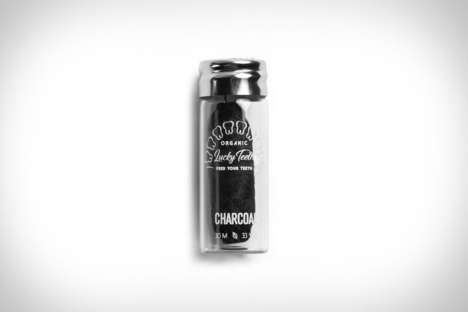 The Lucky Teeth Charcoal Floss is an eco-friendly oral care product for consumers who are looking to keep their teeth as clean as possible using natural components.
The floss is crafted using natural bamboo fibers that have been infused with activated charcoal that will work to clean the teeth, while also providing whitening and deodorizing capabilities. The floss is also enhanced with essential oils including organic tea tree and peppermint to provide germ-killing capabilities along with breath-freshening cleaning.
The Lucky Teeth Charcoal Floss comes packaged in a refillable glass jar instead of plastic packaging and is 100% biodegradable. This will enable the floss to break down after use in as little as 60 days instead of lingering in landfills for years.