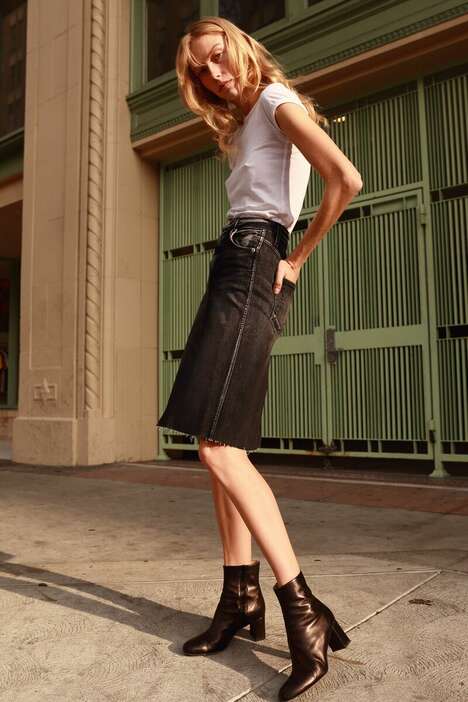 Denim brand AMO created a five-piece fashion capsule collection called REWORK that is made using only deadstock fabric. The zero-waste collection taps into the popularity of patchwork denim and does so in a sustainable way with its skirts, two-toned jeans and tees. As AMO founder Kelly Urban describes, "We took old styles that were just sitting in boxes on shelves, cut them up, sewed them back together in new ways and realized what worked and what didn't. From that, a five-piece capsule collection was born."
The collection is minimalist and nostalgic, as it boasts vintage-inspired looks that reference the 70s-style denim skirts that people used to create by cutting up an old pair of jeans.
As the collection is launching during Earth Month, 20% of all sales will go towards the Natural Resources Defense Council.
Image Credit: AMO